Notes On Restoring Firearm Rights Lost For Violent Juvenile Conviction
Posted by John Williamson on Mar 6, 2014 in Featured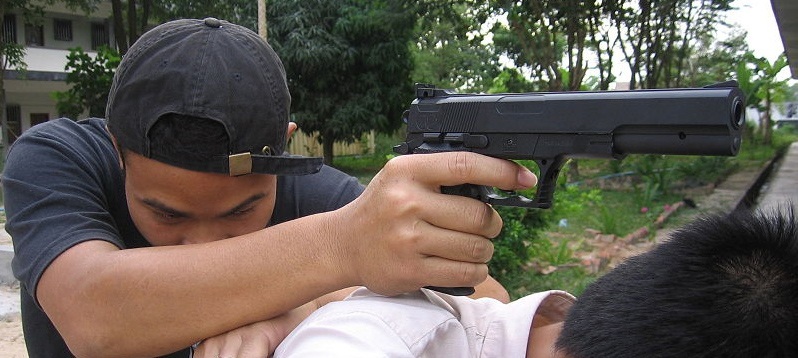 Below are notes from a hearing that was recently held in Dakota county for the restoration of the right to own a firearm in Minnesota pursuant to Minnestota Statute Section 609.165 Subd 1d
These notes are from the hearing. They were provided by the attorney and the client's name has been redacted. They can serve as a good outline for someone who is wanting to make arguments in support of restoration of their firearm rights in Minnesota. These notes were used to make oral arguments; the notes were not provided to the court.
The judge in this case did restore the person's right to own a firearm. It should be noted that the law (609.165 Subd 1d) says that the law is for restoration of rights when the offense is designated as a violent felony, however, since firearm rights are now also lost for all felony convictions, most courts will allow a person to use 609-165 Subd 1d petition to restore their firearm rights for all offenses.
Attorney's Court Hearing Notes for Restoration of Right To Possess A Gun in MN
"My client, John Doe, who is now, 28 years of age, is asking the court to restore is his firearm rights pursuant to 609.165 1d, which gives the court authority to restore firearm rights when there is good cause and the person is released from custody.
In 200X when Mr. Doe was 15, he committed assault in the 3rd degree, when he got in a fight with another boy that he thought was teasing his girlfriend. There was no weapon used in the offense. That offense is designated as a felony crime of violence.
Mr. Doe was sentenced to anger management, and to pay fines and restitution. He completed all of the requirements… other than a minor in possession of alcohol, which also occurred when Mr. Does was 15, he has remained arrest and conviction free.
Since 2007, he has worked as an unarmed security guard. He is supporting a two year-old daughter and would like to be able to better provide for her by earning more money. He has opportunities to move into an armed security position, but that would require him to possess a firearm, which he cannot do at this time.
As Doe has been conviction free and shown no reason that he cannot be trusted to own a firearm, for these reasons we ask the court to restore his right to lawfully possess a firearm."