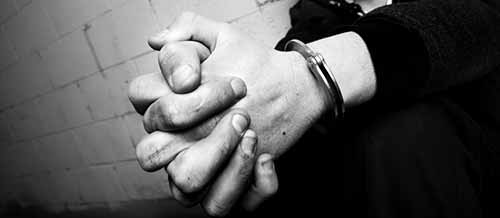 As per Minnesota Statute Section 260B.198, juvenile adjudication of delinquency records can be expunged at any time if the judge deems that the juvenile expungement is in the interest of the individual and society.
The state of Minnesota automatically seals juvenile records – which removes the records from public view. Sealing, however, is not like an expungement and does not overturn the conviction making it as though the offense never happened. In order to be able to deny the occurrence of a juvenile record, the juvenile record must be expunged.
The Juvenile Expungement Process
The juvenile expungement process begins by establishing your eligibility. If your Minnesota juvenile offense is eligible for expungement, then you can begin the expungement process.
The juvenile expungement process in Minnesota usually takes 4 to 5 months to process. The number of counts and the complexity of your case may affect how long it takes the court to process your request for juvenile expungement. In addition, the courts process cases on a first-come, first-serve basis so it is imperative that you file for the petition as soon as possible.
Petitions for juvenile expungement need to be filed in the same county in which the original hearing occurred. In order to file the motion, you will need to provide as much information about your case as possible. Conducting research with the court clerk and Department of Justice is a vital step in gaining information about your case and properly filling out the petition for expungement. Keep in mind that while the court clerk and the customer service representative can assist you by providing the facts about what is on your record, they cannot help you to fill out the petition nor can they offer legal advice.
Numerate the steps that are needed to file the petition:
Confirm eligibility (The easiest way is to take the free online eligibility test)

Conduct research

File petition

Prepare court documents

Prepare to defend yourself in court against the district attorney's objections
Programs in Minnesota Dedicated to Helping Teens
There are many programs dedicated to helping teens in Minnesota by offering guidance, rehabilitation programs, and job assistance. In addition to offering community support, these programs are unique in that they allow teens to learn valuable skills that are applicable to the workplace and academic setting.
Notable programs in Minnesota include:
Minnesota Adult & Teen Challenge – This is a program that offers comprehensive addiction treatment and recovery services. Rehabilitation programs include shorter-term treatment (Life Renewal) and a long-term, faith-based recovery program. Minnesota Adult & Teen Challenge also provides professional training, helps members to find jobs, and complete their education.
Mentoring Partnership of Minnesota – The Mentoring Partnership of Minnesota is a program dedicated to helping individuals to find the best mentoring program for them. The featured programs are geared toward assisting economically, socially, or educationally disadvantaged teens and young adults by offering them a safe place to go where they have the opportunity to become involved in sports, the arts, and their local community in addition to nurturing their future careers and education. Some featured programs may include the Bright Beginnings Teen Mom Mentoring, Big Brothers Big Sisters of Central Minnesota / of the Greater Twin Cities, and Free Arts Minnesota – which are just a few out of over a hundred.
Need help finding an attorney? View our page on choosing an expungement attorney.