Minnesota Expungement Information
If you have a criminal record in Minnesota, you may be eligible to have your offense expunged. As per Minnesota Statute 609a.03(5), you can legally deny the existence of your criminal record once expungement is granted.
There are many ways to expunge your criminal record in Minnesota. The first step to expunging your criminal record is understanding the particular details of your case, from the name of your arresting agency to the type of disposition and final sentencing.
For instance, if the outcome of your case was "in your favor," meaning that you were found not guilty in a criminal case, there will still be records of your case in public view. If your disposition was in your favor, then you may be eligible to expunge the record of your arrest from your criminal record.
If you were convicted and received a disposition that was not in your favor by pleading guilty or by being found guilty, then you may still be eligible to expunge the offense from your criminal record. The outcome will result as not in your favor if at any point you received a conviction. Your sentencing is still viewed as a conviction even if you pled guilty and received a "Stay of Imposition" or "Stay of Adjudication" and the charge was eventually dropped.
What Offenses are Eligible for Expungement?
An expungement is not a guaranteed service that is rendered for all former offenders. There are certain restrictions that apply depending on the nature of the offense.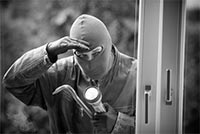 Offences that are not eligible for expungement in Minnesota include serious crimes such as:
Murder
Aggravated assault
Sex offender crimes
Driving while intoxicated
Expungement Time Requirements
There are also certain restrictions that may apply to the individual regarding certain court requirements.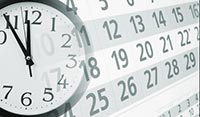 The waiting period for an expungement – if you were convicted – begins upon completion of your sentence. The years for the waiting period are as follows:
Misdemeanor: 2 year waiting period
Petty theft misdemeanors: 2 year waiting period
Gross misdemeanors: 4 year waiting period
Felonies: 5 year waiting period
What You Need to Know About the Expungement Process
The expungement process is time consuming taking over 4 months to complete from the time that the petition is filed with the court. Expungement cases are heard on a first-come, first-serve basis and are listed on the court docket from the moment the court receives the petition. There are many forms that need to be filed accurately and on time, and failure to do so is cause for petitions to be delayed and denied.
Additionally, you need to be able to gather as much information about your case as possible. In the event that the district attorney objects to your case, you need to be able to prove to the court that you are worthy of receiving the expungement despite the district attorney's objections. Furthermore, you must be able to convince the court that your criminal record is hindering your ability to find steady employment, desirable housing, or is otherwise preventing you from living a steady, crime free life.
How to Build a Stronger Case
In order to build the strongest case for yourself, you must be able to convince the judge that a granted petition for expungement would greatly better your circumstances.
If possible, show proof that you have been denied work or housing due to your criminal record. Be able to demonstrate to the court how your criminal record is hindering your personal and professional life. If possible, provide evidence that supports your argument. Most criminal records are easily accessed in public records and may even be found online.
Whether you are looking for employment, to better your circumstances by returning to school for a professional degree or certificate, or if you simply wish to find housing in a more desirable neighborhood, having a criminal record can hinder or prevent your plans from coming to fruition. A criminal record can even affect individuals with children who to volunteer with their child's school or extra curricular activities. In some cases, a parent's criminal record has prevented their child from being accepted into schools.
If any of these instances pertains to you, then you can present the issue in your hearing for expungement.
Minnesota Expungement

Minnesota Expungement is an online informational site intended for users who have questions specifically for Minnesota Expungements, Record Sealing, Gun Rights Restoration, Juvenile Restoration, and more.
Our focus is to provide up-to-date information on the complicating method of expungement records. If there are any discrepancies or questions that you have, please feel free to contact us.
Our information is relevant to Minneapolis, Saint Paul, Rochester, Duluth, Bloomington, Brooklyn Park, Plymouth, Saint Cloud, Eagan, Woodbury, Maple Grove, Coon Rapids, Eden Prairie, Burnsville, Apple Valley, Blaine, and Lakeville.